Published in the Harrogate Advertiser Series on 11th August 2017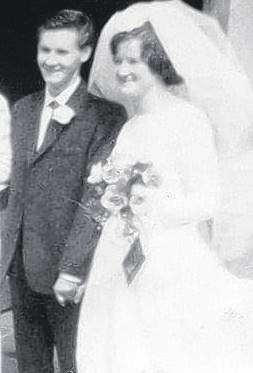 GREEN Congratulations
Geoff and Anne Green
(née Dykes)
on celebrating your
50th Wedding Anniversary.
You are both the epitome of love, humility and compassion, not only for each other, your family but your commuity too.
We are all blessed you took those vows 50 years ago.
Congratulations Mum and Dad.
Love Sandra, Steve, Stephen, Karen, Nicola, Micheal, Joanne, Raymond, Simon, Samantha, Samuel, Jessica, Elizabeth and Thomas x