Published in the Harrogate Advertiser Series on 11th August 2017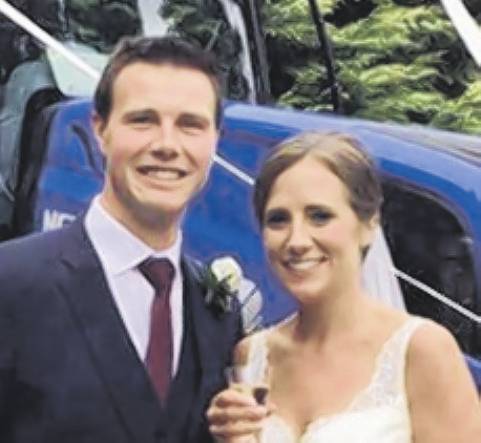 SIMPSON - CHEETHAM
Helen Mary Simpson &
Stephen Andrew Cheetham
Of Low Laithe, Harrogate, were married at St. Michael's Church, Coxwold.
The service was conducted by
Rev Liz Hassall.
The bride, a veterinary nurse, is the younger daughter of Alan and Hazel Simpson of Adams Hall Farm, Oulston, Easingwold and the bridegroom,
a farmer, is the younger son of
John and Jean Cheetham of Lamb Close Farm, Wath, Pateley Bridge.
Given away by her father, the bride was attended by maid of honour,
Lisa Walker, assisted by
Karen Simpson, Joanne Cheetham, Jean Marsland, Alison Darnley and Tamara Tulley.
The bridegroom chose Matthew Hick as his best man and the groomsmen were Robert Cheetham, John-Frank Cheetham, Seth Marsland,
Robert Hargreaves, Firat Bulnut and
Stuart Cass.
Following the ceremony, the wedding party retired to Aldwark Manor for a reception.
The couple honeymooned in Bali.
They will continue to live in Low Laithe.